Combating marine pollution
Combating marine pollution
Response capability. Skilled personnel and our own equipment.
Contract this service
Combating marine pollution.
Cleaning up accidental marine pollution:
Deployment of containment and absorbent booms to enclose oil spillages at sea
Skimmer operations to pick up oil from the sea surface
Holding of oil collected on our own barges.
Collection, clean-up and management of the waste produced.
In-port water surface clean-up:
Collection of waste and flotsam from in-port waters
Sorting and placement in containers
Use of Pelican-type vessels.
Our own equipment:
Over 4000 m of absorbent and containment booms
4 overflow skimmers
13 vessels set up to fight against pollution at sea.
Personnel skilled in:
Handling hazardous goods.
Preventing and combating marine pollution.
This service is available in two forms:

At ports
Castellón

Tarifa

Algeciras

Ceuta

Tánger Med

At anchor
Castellón

Tarifa

Algeciras

Ceuta

Tánger Med
Contract this service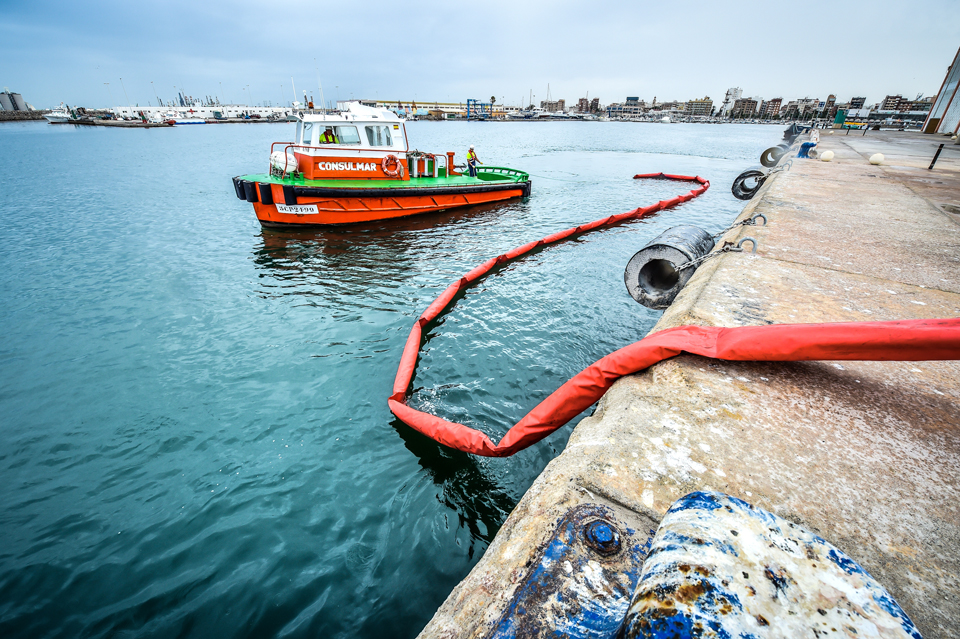 pie de foto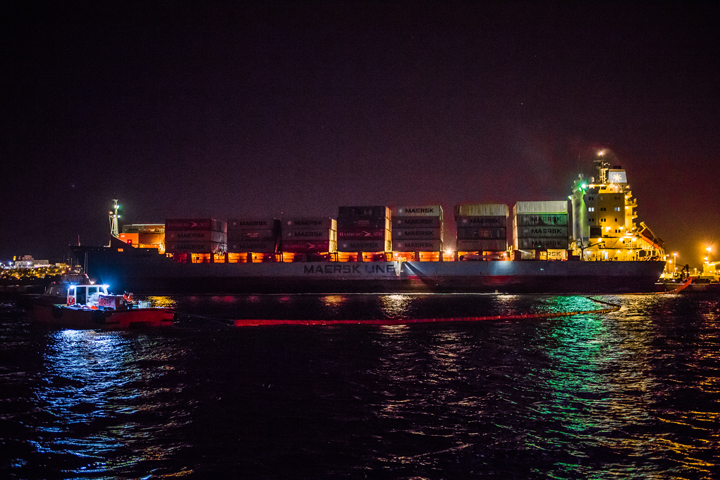 pie de foto 2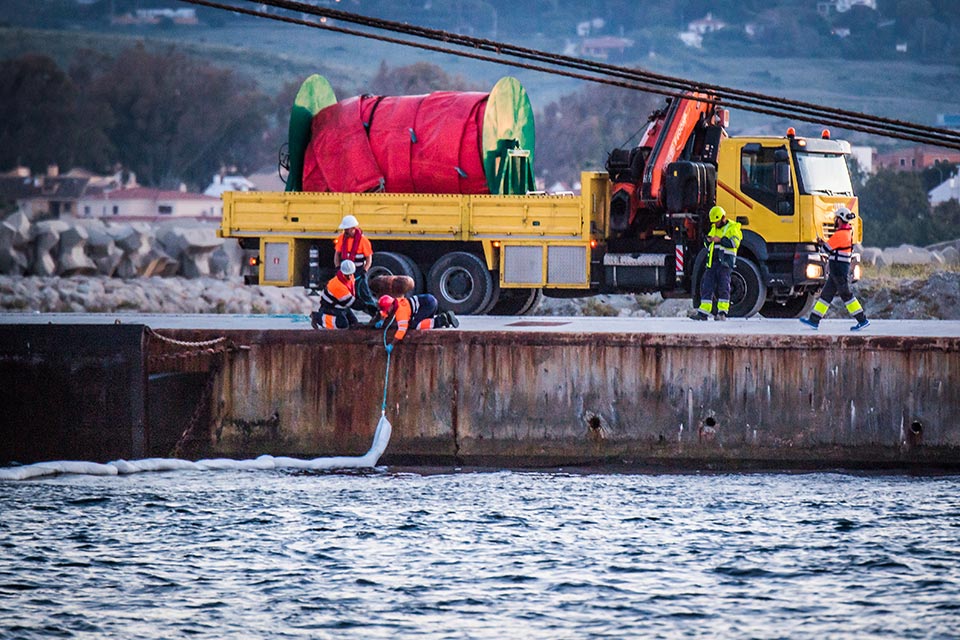 Camión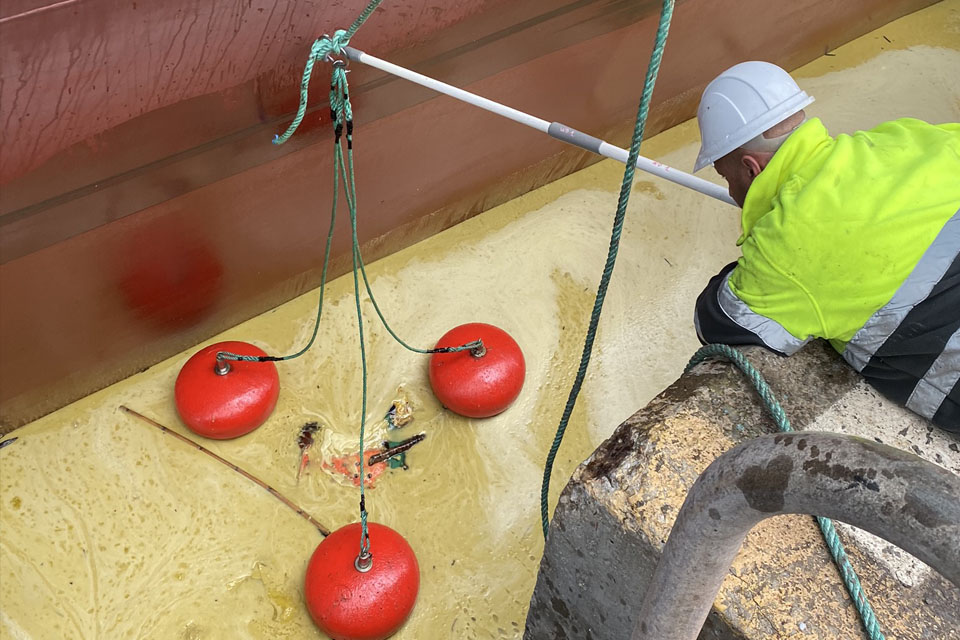 pie de foto 4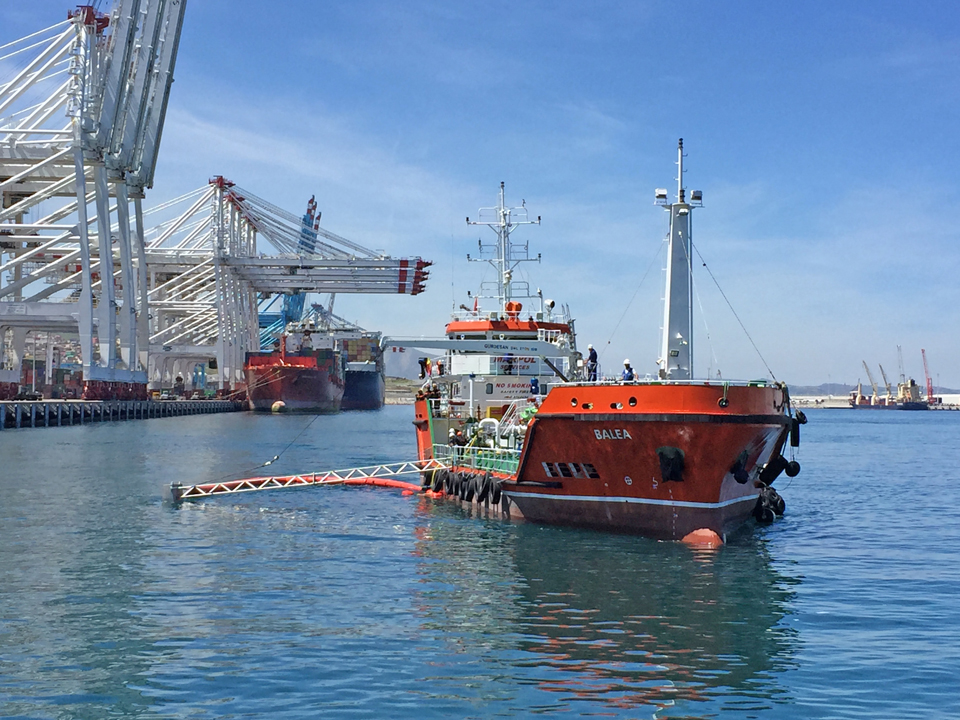 pie de foto 5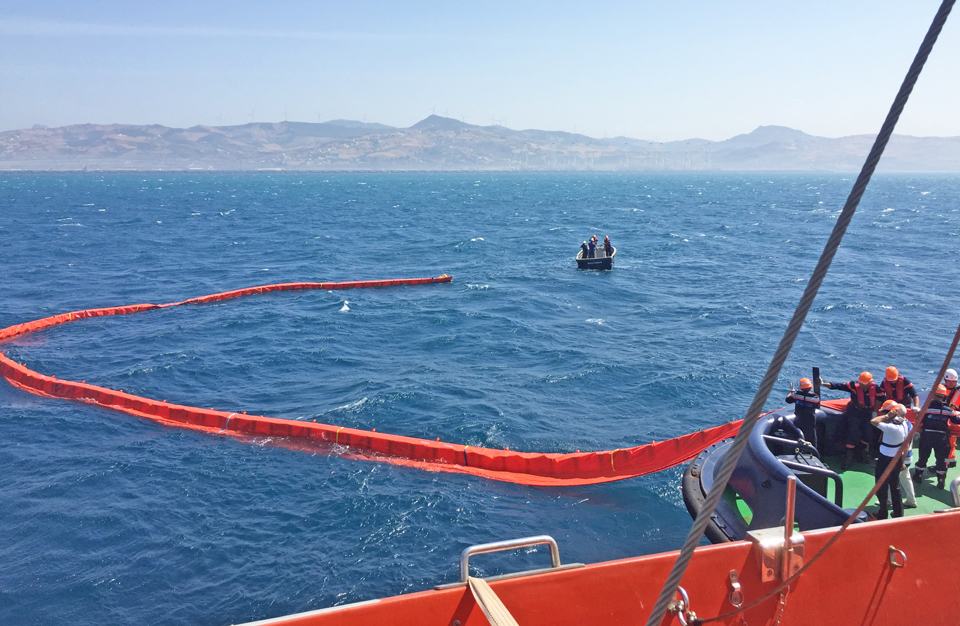 Balea